Goodbye, Baby Belle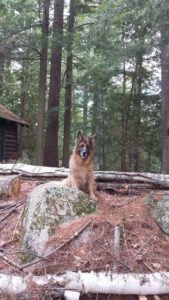 The hardest part of being a handler is saying good by to that canine partner. There are so many good memories and you don't want them to leave. But there comes a point for their sake it is time to say goodbye.
I had Belle from the time she was 8 weeks until she was thirteen and a half. She hung out with our Afghan hound too much and could be stubbornly independent, but she was a good search dog.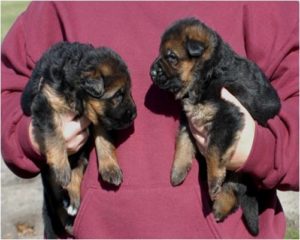 She search a dump in the Spring with the bears just coming out of hibernation. Her humans were drawn to the pit of roadkill moose. Belle looked at us with disgust, no human scent over there, and kept searching.
She loved to swim and the fishermen at our cabin would mistake her for a bear cub and leave, swiftly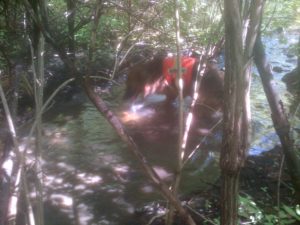 She was a great ambassador and quickly learned if she barked in Carson Pirie Scott the noise echoed. I would feed her treats to stay quiet and curious and bored children would come pet her.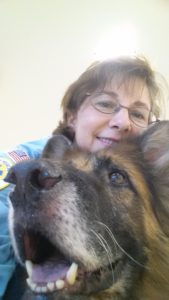 She ruled this house to the very last day, with the younger dogs bowing to her the queen.
RIP Bellisma of My BodyGuard. Go play with Taz and Clara and Lektor and Rosie. See you at the rainbow bridge.